Economics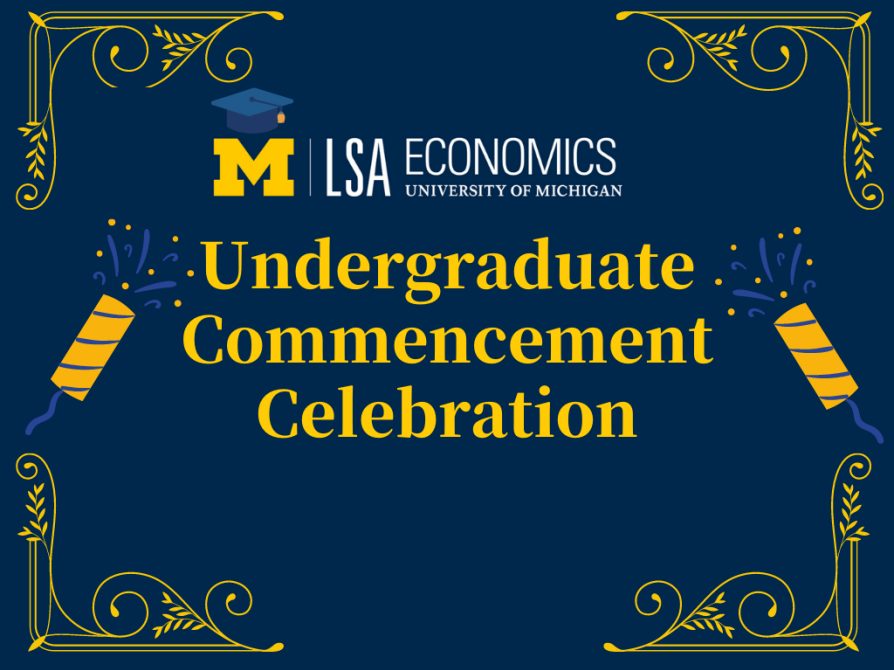 Slide 0

Slide 1

Slide 2

Slide 3

Slide 4

Slide 5

Slide 6
GBD is TODAY, Wednesday, March 16, 2022!
Michigan Economics Society (MES) has had a strong start to the Fall 2021 semester. The economics undergraduate student club focuses on events surrounding education, professional development, and social themes.
Click above to watch the livestream of our 2022 Undergraduate Commencement on Thursday, April 28!
The University of Michigan Department of Economics is a strong, vibrant community of scholars focused on frontier economics scholarship and success for our students, faculty, staff, and alumni at every level. Read more here. 
Economics
Show your SUPPORT
We strive to support our students and faculty on the front lines of learning and research and to steward our planet, our community, our campus. To do this, the Department of Economics needs your support.