Opportunity Hub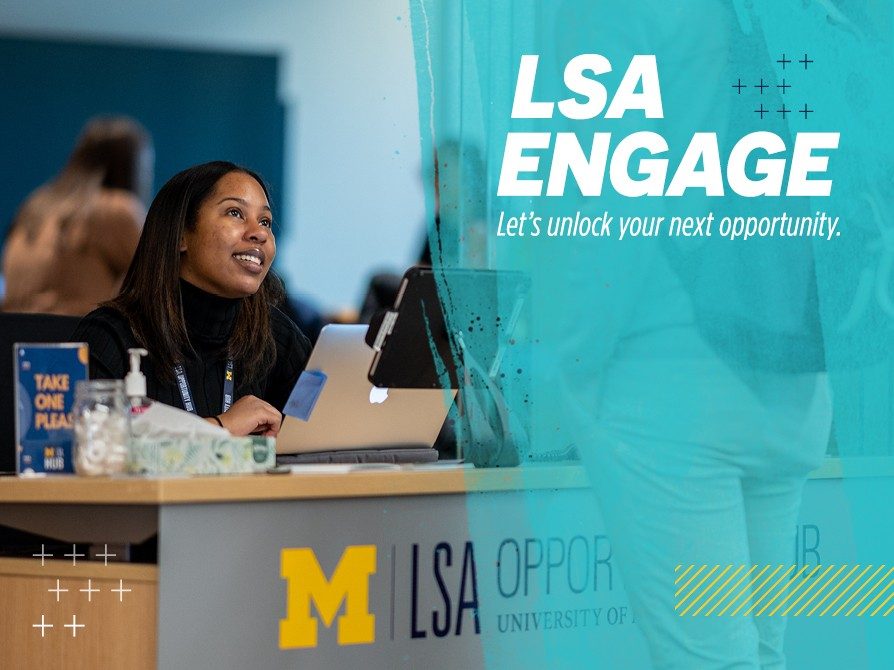 Slide 0

Slide 1

Slide 2

Slide 3

Slide 4

Slide 5

Slide 6

Slide 7

Slide 8

Slide 9

Slide 10
Hear from LSA new grad and Accenture professional Justice Kwak on deciding a career path like consulting, translating his education into work experience, and how he exercised "intellectual fitness" to land his first full-time job after graduation.
This is how a recent grad navigated rejection, sought a new direction, and emerged from the experience with fresh new wisdom — and her dream position.
We're glad you found the Hub!
 Here are some important updates regarding our services and offerings:
The Hub will continue to be open to LSA students in the summer during normal business hours, with the exception of Friday afternoons.
The LSA Opportunity Network is no longer active and has been replaced by LSA Engage — all relevant services and opportunities like booking coaching appointments, finding internships, and singing up for events can be done on LSA Engage. You will need to register to gain access.
No upcoming events at this time.