Three cheers for GREEBs volunteers!
A great big shout out to the Graduate Researchers in Ecology and Evolutionary Biology (GREEBs) for volunteering their time in service to the department. GREEBs is the student organization in the Department of Ecology and Evolutionary Biology that supports students, communicates about issues, and organizes and plans activities.
"GREEBs plays an important role in keeping the graduate student body engaged and active in the workings of the department," said Alex Taylor, GREEBs president. "Our GREEBs volunteers have taken on a number of initiatives recently to make the department a welcoming community, from weekend field trips and prelim Q&A's to the 'You Are Welcome Here' campaign aimed at LGBQTIA inclusivity."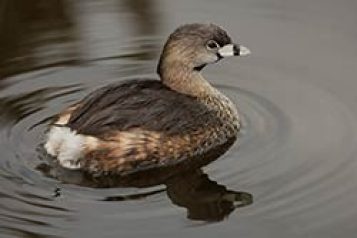 The 2015-2016 committees are represented by the following students:
Admissions Committee- Cindy Bick and Jeff Shi
Diversity Committee - Jordan Bemmels, Amanda Meier and Beatriz Otero Jimenez
Executive Committee – Pascal Title
Graduate Affairs Committee - Paul Glaum
Retreat Committee – Michelle Fearon and Kathryn Wiles
Seminar Committee – Jon Massey and Clara Shaw
Social Committee – Jill Myers
Tuesday Lunch representative – Andrew Wood
Undergraduate Affairs Committee – Anat Belasen
GREEBs President – Alex Taylor
"It's my great pleasure to acknowledge our fantastic GREEBS volunteers," said Professor Diarmaid Ó Foighil, chair of EEB. "A quick look at the range of committees they participate in gives some insight into the many ways their diverse talents, enthusiasm and creativity help us become a better department."