Monday, February 23, 2015
12:00 AM
Institute for the Humanities, 202 S. Thayer St. and University of Michigan Museum of Art, S. State St.
Eisenberg Institute postdoctoral fellow Pedro Monaville has collaborated with Congolese painter Sapin Makengele for this presentation.
A description of the related "Phantoms of Lovanium" (dir. Cecil Michel, 2012) film and details about the performance can be found at:
https://sites.google.com/a/umich.edu/makengle-and-michel-at-uofm/home
and  facebook.com/africanpopularpainting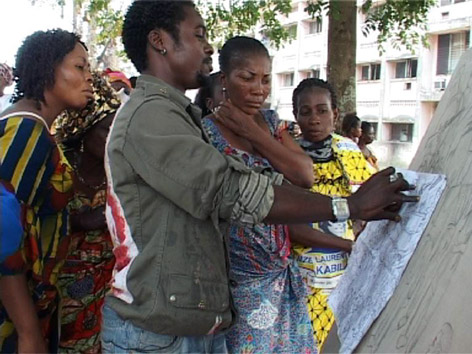 These events are made possible through the generous support of
the Department of History, the Department of African-American and African Studies, the Department of Screen Arts and Cultures, the Department of the History of Art, the African Studies Center, the Institute for the Humanities, the Eisenberg Institute for Historical Studies, the University of Michigan Museum of Art, the Center for World Performance Studies, the International Institute, and the University of Michigan Office for Research.