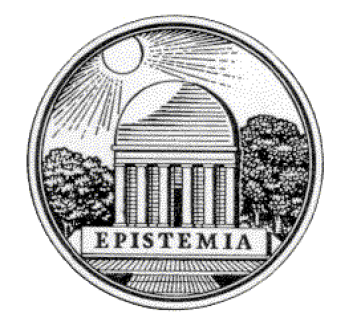 MODERN GREEK is an interdisciplinary Program housed in the Department of Classical Studies, offering courses and degrees for undergraduate and graduate students, as well as regular lectures, symposia, films, exhibits, and other events for students, faculty, and the broader community. The Program offers an undergraduate Minor in Modern Greek and an undergraduate Concentration (Major) in Modern Greek. It also offers excellent opportunities for graduate studies with a specialization in Modern Greek through several departments. Most students pursuing graduate degrees at the University receive graduate fellowships or graduate student instructorships, both of which provide full tuition and a substantial stipend.
How did all this come about?
MODERN GREEK began in September 1990 with a two-year language sequence taught by Traianos Gagos in the Department of Classical Studies. Language offerings later benefited from the teaching of Mihalis Fotiadis and Kostalena Michelaki. In 1996 Classical Studies and the Department of Comparative Literature joined forces, applying together and winning a new jointly shared Professorship in Modern Greek. Next the University turned to the Foundation for Modern Greek Studies, a grass-roots Greek American organization. When the Foundation met its fundraising goal, the University upgraded the position to an endowed Professorship. The endowing of the Professorship meant that Michigan has committed itself to offering Modern Greek for as long as the University exists.
MODERN GREEK is now taught by Artemis Leontis, C. P. Cavafy Professor of Modern Greek and Comparative Literature, Coordinator and Professor of Modern Greek; Dr. Despina Margomenou, Lecturer IV in Modern Greek. Vassilis Lambropoulos, professor emeritus of Classical Studies and Comparative Literature. The Program's librarian is Zach Quint, Librarian for Classical Studies and Modern Greek, Hatcher Graduate Library, who handles library acquisitions and cataloguing of Greek books.
Facts
Year Program Established: 1990
Year Professorship Established: 1998
Year C.P. Cavafy Professorship was celebrated: 2001-2002
Approximate number of undergraduate students enrolled per academic term: 80-100 students
Levels of Study Available
3 year language sequence
Minor in Modern Greek
Concentration in Modern Greek

Opportunities for Masters and Ph.D. in Greek and Greek in American Studies through several departments: American Culture, Anthropology, Anthropology and History Program, Classical Studies, Comparative Literature, Film & Video Studies Program, History-History of Art, Political Science, Sociology, and Women's Studies Program.