"Some 70 years ago, when Samuel and Jean Frankel were undergraduates in the College of Literature, Science and the Arts, I wonder if they knew how they would one day transform their University…"
—Mary Sue Coleman, President, University of Michigan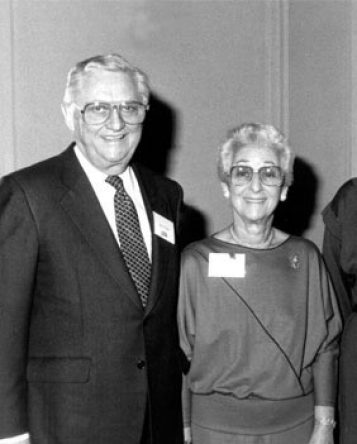 LSA alumna Jean Frankel (BA '36) (z''l) and her husband, longtime Detroit-area real estate developer Samuel (z''l), and their family have a long and distinguished history of involvement with and giving to the University of Michigan. Beyond their generous support for Judaic Studies, the greater Frankel family including— sons Stanley (BA '63, MBA '64), Bruce (BBA '67), and Stuart (BBA '61) and their spouses Judy, who attended U-M from 1962–1964, Dale (BA '68, MA '69) and Maxine (BA Dearborn '66), as well as their daughter Jo Elyn and her husband George Nyman — has supported numerous other U-M fundraising priorities.
Their heritage of philanthropy has endowed not only the University of Michigan, but also has sustained the Detroit Symphony Orchestra, the Detroit Institute of Arts, the Barbara Ann Karmanos Cancer Institute, Jewish schools in metro Detroit and Jerusalem, the Jewish Welfare Federation of Metro Detroit, and Children's Hospital of Detroit.
Following this tradition, Judith and Stanley Frankel have generously supported numerous programs within the Jean & Samuel Frankel Center for Judaic Studies as well as other U-M departments. Stanley heads Frankel Associates, a privately held commercial real estate development and management firm founded by his father and Judith has been an antiques dealer since 1991 and owns the Antiques Center of Troy. Among their gifts is the Stanley D. Frankel Summer Fellowship supporting student research in Europe, Israel and Latin America. The fellowship was initially established by Judith and subsequently supported by Stanley as well.