Chemistry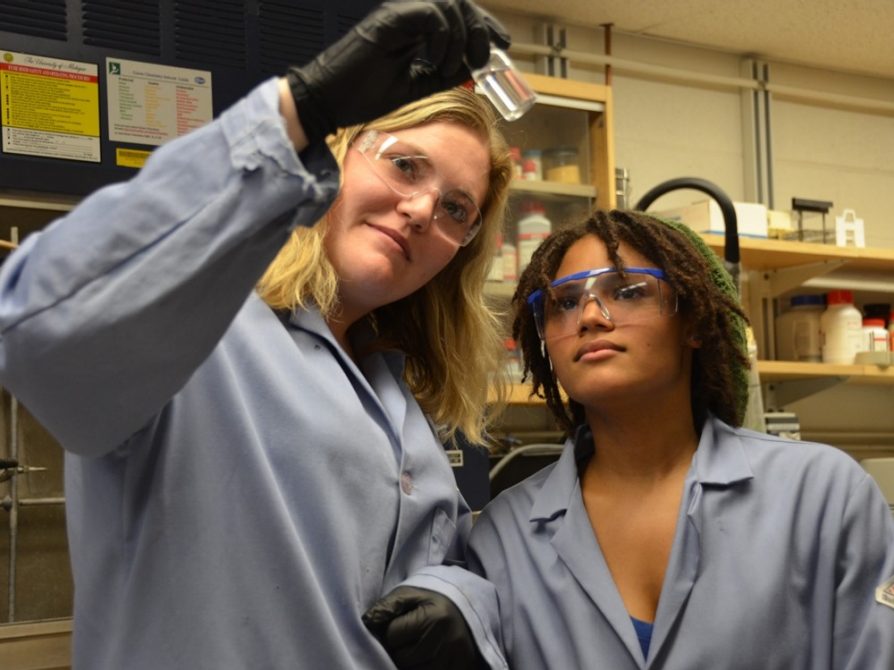 Slide 0

Slide 1

Slide 2

Slide 3

Slide 4

Slide 5

Slide 6

Slide 7

Slide 8

Slide 9

Slide 10
Finding ways of cleaning microplastics from water and informing the public about these pollutants.
U-M alum and professor Kate Biberdorf, aka "Kate the Chemist," sets fire to stereotypes.
Undergraduates
How Do I Request a Major/Minor Release?
Quick Links for Undergraduate Concentrators
Show your SUPPORT
We strive to support our students and faculty on the front lines of learning and research and to steward our planet, our community, our campus. To do this, Chemistry needs your support.
Chemistry Swag! Now available online.

---------->>>><<<<---------

We are available to help you! Student Services and Admin Staff are working a combination of in person and remotely. Schedule a meeting, chat, or communicate with us via email depending on your needs. Detailed contact information is at the link above.
Quick Links