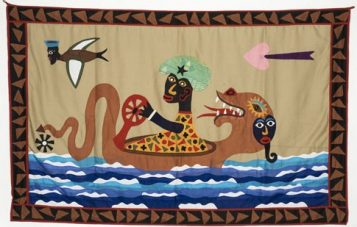 Established in 1970, the now-Department of Afroamerican and African Studies (DAAS) is an interdisciplinary program of research, instruction, and community outreach. Its intellectual focus and mission is to reflect on and participate in determining emerging directions in the study and representation of the diverse cultures, experiences, and societies of Africans and peoples of African descent across the African continent and diaspora.
The Department offers an undergraduate major, with honors, and an undergraduate minor. The Department also offers graduate level courses and has a graduate certificate program allowing students to focus on either African studies or African diaspora studies. Its undergraduate curriculum foregrounds the study of Africa and the African diaspora within a global framework. Focusing on African Studies, African American Studies, and Afro-Caribbean Studies, DAAS faculty produce innovative scholarship and instruction on the history, societies, and creativity of the peoples of Africa and its diaspora. The Department's study abroad programs in Africa have long played a pivotal role in providing students, both undergraduate and graduate, with unique and valuable opportunities for intercultural exchanges and experiential learning.
The Department is also the home of the South African Initiatives Office (SAIO). Through SAIO, DAAS has supported research and travel for scores of U-M Africanist graduate students in a wide range of departments and schools. The Department collaborates actively with the African Studies Center, located in the International Institute, in enhancing African studies in Southeast Michigan and building research and exchange partnerships between the U-M and African universities.
DAAS also produces an extensive calendar of academic and cultural events throughout the year. In addition to our own activities, our staff provides program support services to the campus community for programs related to our mission.

At the core of our mission is strengthening the fields of African American and African Studies by encouraging the production and public dissemination of original research and scholarly knowledge about Africa and its diaspora, its diverse cultures and peoples, and their changing relationship, past and present, to the modern world. Strengthening these fields is at the core of our instruction, as well. At both the undergraduate and graduate level, we seek to train not only informed and productive citizens, but also the next generation of scholars in these fields.