EEB buzz -- alumni news
Send your news to eeb-webinfo@umich.edu. We're interested in where you're working, your contact information, new publications, awards, honors. If you have a good story to tell, we'd like to hear your latest adventures. We'll publish some of this information on our website. Don't forget photos!  
CLICK ON THE + SIGN TO READ ENTIRE PROFILE
Alumni news written or compiled by Gail Kuhnlein
Moody's teaching and research in natural history and zoology honored
Congratulations to Scott Moody (UM M.S. Zoology 1974 and Ph.D. Zoology 1980), Professor Emeritus of Biological Sciences at Ohio University, who received the 2021 Herbert Osborn Award from the Ohio Biological Survey.
U-M alumnus West-Eberhard receives Linnean Medal for Zoology
Mary Jane West-Eberhard (U-M B.Sc. 1963, M.A. 1964 and Ph.D. 1967), staff scientist emeritus at the Smithsonian Tropical Research Institute in Panama, was awarded the 2021 Linnean Medal for Zoology, one of the most important distinctions in the field of biology.

Philpott elected ESA Fellow
Stacy Philpott (U-M EEB Ph.D. 2004) was recently elected as a 2021 Ecological Society of America Fellow. She is currently a professor of environmental studies, Ruth & Alfred Heller Endowed Chair in Agroecology, and director of the Center for Agroecology and Sustainable Food Systems at University of California, Santa Cruz.
A. rathckeae honors late EEB Prof Emeritus Rathcke | Alum's international collaboration discovers new floral bacteria, may be heavily involved in pollination
Ecology and Evolutionary Biology alumni Tory Hendry (U-M EEB Ph.D. 2012) and Rachel Vannette (U-M EEB Ph.D. 2011) collaborated on an international research project resulting in the description of three "very cool" new species of bacteria that live in flowers and seem to be quite involved in pollination.
Russell investigates wildlife disease that's decimating amphibians
Imani Russell (U-M EEB MS 2018) is a doctoral student at the University of California, Santa Barbara, where she and her research were recently featured. Russell captured frogs and toads at more than a dozen different UC Natural Reserves in order to study a catastrophic wildlife disease.

Kolins' passion is nature photography
Jerry Kolins (UM B.S. Zoology 1968) is a clinical pathologist and medical director at Palomar Medical Center in San Diego County.
Li named prestigious 2019 Packard Fellow
Jingchun Li (UM EEB Ph.D. 2014), an assistant professor in the Department of Ecology and Evolutionary Biology at the University of Colorado Boulder, was named one of the 22 Packard Fellows for Science and Engineering in 2019.
Li, an evolutionary biologist who studies how clams and other animals collaborate with algae to thrive in oceans around the world, was selected by the David and Lucile Packard Foundation for the prestigious five-year, $875,000 award for early-career scientists to support her continued research on symbiotic relationships among living organisms.
Moore is a postdoc at the American Museum of Natural History in NYC
Alexandria (Alex) Moore (UM EEB M.S. 2013; School of Forestry and Environmental Studies, Yale University Ph.D. 2018) 
Alex Moore began a postdoctoral fellowship at the American Museum of Natural History, New York City, in July 2018. She recently completed her Ph.D. at the Yale School of Forestry and Environmental Studies where her research focused on how predator-prey interactions impact the health and functioning of wetland ecosystems.
Ong begins as assistant professor at Dartmouth
Theresa Wei Ying Ong (U-M EEB MS 2011, PhD 2017) begins as assistant professor of agroecology in July 2019 at Dartmouth College. She is the first graduate of the Department of Ecology and Evolutionary Biology's Frontiers Master's Program to secure a faculty position.
Chakrabarty named AAAS Fellow
   
Prosanta Chakrabarty (U-M EEB Ph.D. 2006) was named a Fellow of the American Association for the Advancement of Science in the Section on Biological Sciences. The AAAS bestowed upon 416 of its members the lifetime honor of being an elected Fellow in recognition of their extraordinary achievements in advancing science applications that are deemed scientifically or socially distinguished.

Alumni updates from the Knowles Lab
Jen-Pan Huang (U-M EEB Ph.D. 2015) is a tenure track assistant research fellow at the Biodiversity Research Center, Academia Sinica, Taipei, Taiwan. Huang will be studying biodiversity patterns and conservation in beetles and lichens. His research focuses on the spatial and temporal distributions of different species and populations, and how and why the distribution patterns vary across organismal groups.
Suding wins ESA MacArthur Award
Katharine Suding (UM EEB Ph.D. 1999) received the prestigious Robert H. MacArthur Award at the Ecological Society of America Annual Meeting in New Orleans, La. in August 2018. The award honors an established ecologist in mid-career for meritorious contributions to ecology, in the expectation of continued outstanding ecological research.
Chakrabarty's evolution talk from TED2018 headlines TED.com
You've got six minutes to dispel common misconceptions people have about evolution – and, go! That's the task EEB alumnus Prosanta Chakrabarty (UM EEB Ph.D. 2006) chose to tackle at the TED2018 conference in Vancouver, Canada in April.
M. Jahi Chappell publishes book "Beginning to End Hunger"
What started as M. Jahi Chappell's (UM EEB Ph.D. 2009) doctoral dissertation is now the book "Beginning to End Hunger: Food and the Environment in Belo Horizonte, Brazil, and Beyond," published January 2018, by the University of California Press.
EEB alum Steingraber documentary, "UNFRACTURED" winning top prizes in film festivals
Billed as "a hopeful documentary about fighting with your whole heart, 'UNFRACTURED' follows introspective biologist and mother Sandra Steingraber (U-M Ph.D. Biology 1989) as she reinvents herself as an outspoken activist and throws herself into an environmental war that many believe is unwinnable."
Image credit: Heriberto Rodriguez
Theresa Ong and Senay Yitbarek
Senay Yitbarek (Ph.D. EEB 2016) and Theresa Ong (Ph.D. EEB 2017) are the first two U-M EEB Frontiers master's students to graduate with their doctoral degrees from U-M EEB.
"The Frontiers program was like a second family for me at Michigan," said Ong.
Amanda Izzo (Ph.D. 2011) became a senior science writer at the Institute for Disease Modeling (IDM), Seattle, Wash., in August 2016. "If you had asked me in grad school if this is where I thought I'd end up, I would have said 'What? Um, no?' but I couldn't ask for a better position or a better fit for my interests."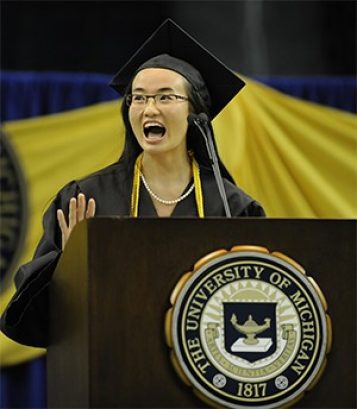 Some stars just shine more brightly than others. Callie Chappell (B.S. Biology 2016) won the 2016 Christine Psujek Memorial Undergraduate Award for the Program in Biology and the Marshall Nirenberg Award in Life Sciences, a Goldstein LSA Honors Prize.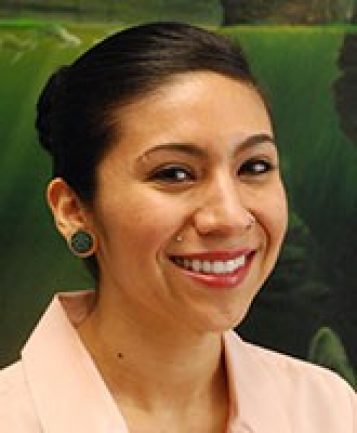 Micaela Martinez-Bakker (U-M EEB Ph.D. 2015) volunteers with Code 7370, a coding school in San Quentin Prison, Calif. The valuable tech skills students learn will help them land jobs when they leave prison and reduce recidivism.
Animal show-offs are sending a loud and clear message to potential mates ("hey baby, look my way") or potential rivals ("don't mess with me, man, I'm bad news"). But, why don't more animals have these "quality signals" such as a male peacock's brilliant tail feathers or a lion's flowing mane?
Prosanta Chakrabarty, evolutionary biologist and ichthyologist (Ph.D. EEB 2006), was named one of 21 TED Fellows for 2016. TED is an international nonprofit organization dedicated to spreading ideas, usually in the form of short, powerful talks.
Popular Science magazine has named Katia Koelle (Ph.D. 2005), an associate professor at Duke University, one of The Brilliant 10 for 2014.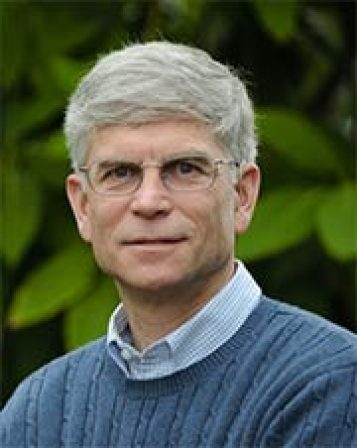 Another alumnus who it was wonderful to hear from recently was Warren Abrahamson (B.S. Botany, '69).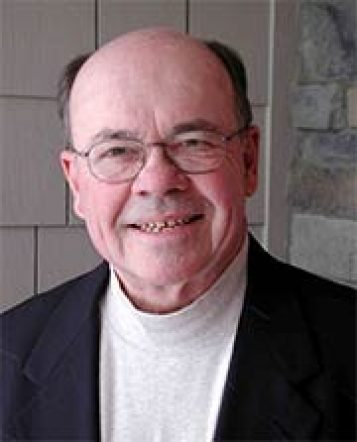 It is always great to hear from our alumni!  We recently heard from Peter Wilson Wilson  (B.S. Biology '58, UM M.S. Biology '60) who said, "Thanks for the compilation of photos from the EEB Honorary Photographer at Large Photo Contest.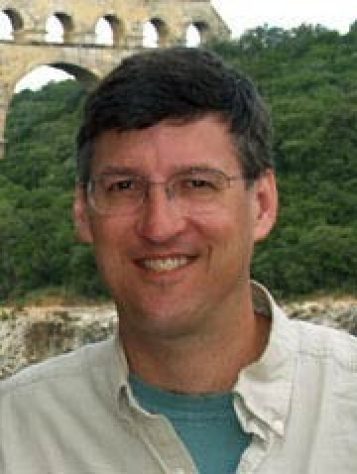 Jon Monroe (B.S. Botany 1982) is a professor of biology at James Madison University who got his start as a botany major at the University of Michigan.

Sarah Cobey (Ph.D. EEB 2009) became an assistant professor in the Ecology and Evolution Department at the University of Chicago in July 2013.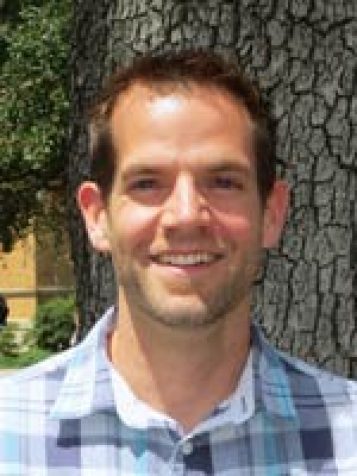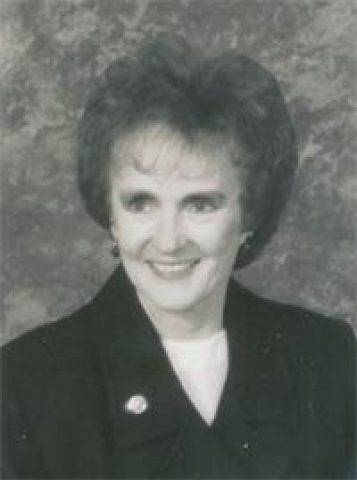 We were happy to hear from Margaret Gray Towne (B.S. Biology 1961, M.S. Biology 1962) in response to a recent enewsletter.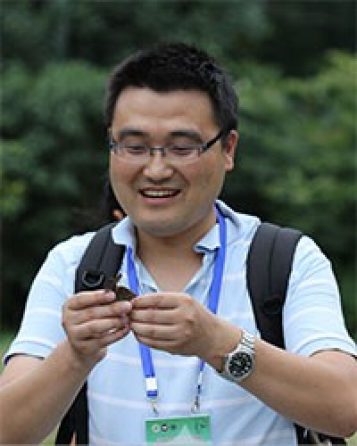 Dr. Huabin Zhao, a former EEB postdoctoral fellow, is now a professor of zoology in the Department of Zoology at Wuhan University, China.
Former EEB postdoctoral fellow, Kenneth Elgersma, began a tenure-track position at the University of Northern Iowa in the fall of 2013. Elgersma is teaching biostatistics and an introductory biology lab.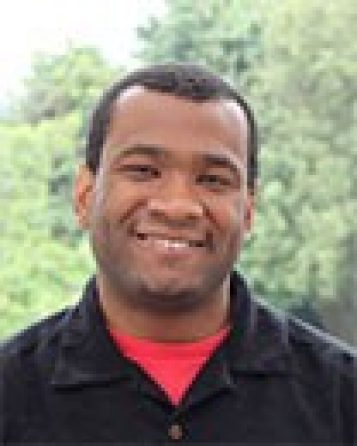 M. Jahi Chappell (Ph.D. EEB 2009) is the new director of agriculture policy for the Institute for Agriculture and Trade Policy in Minneapolis, Minn.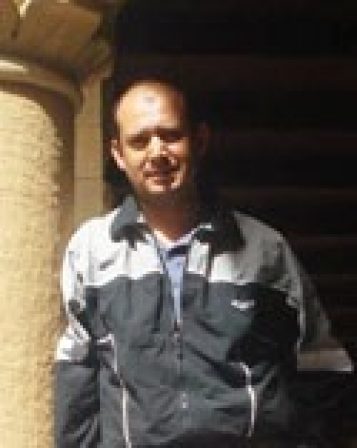 Javier Ruiz (Ph.D. EEB 2008) is director of the Biodiversity Project, Nicaragua, a research initiative conducting research in Eastern Nicaragua, and a visiting scholar at Bluefields Indian and Caribbean University (2008 to present).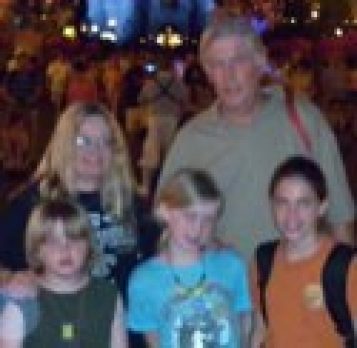 We heard from Undine Jost Zengel (B.Sc. Biology 1984) who wrote this about an article on the Museum of Zoology move in the September 2012 EEB enewsletter: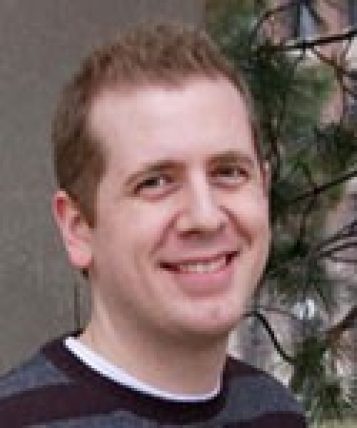 Ryan Bebej (Ph.D. EEB 2011) accepted a position as assistant professor in the Biology Department at his alma mater, Calvin College in Grand Rapids, Mich.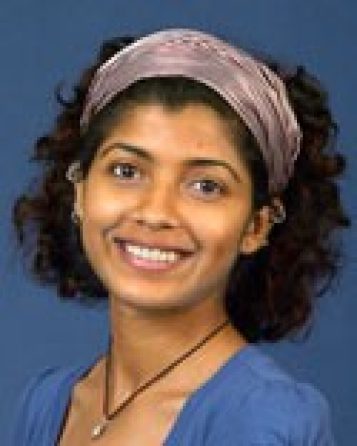 Aley Joseph (M.S. EEB 2010, M.P.H. Epidemiology 2011) graduated from the University of Michigan School of Public Health in December 2011 (MPH Epidemiology).
Sophia Holley Ellis (B.A. Biology and German 1949, M.S. Botany 1950, M.A. German 1964) retired in June 2006 after 56 years as a biology and German teacher in the Detroit Public Schools.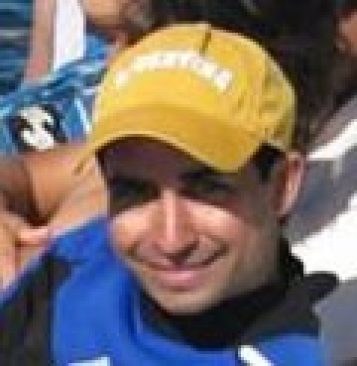 Prosanta Chakrabarty (Ph.D. EEB 2006) recently wrote a book called, "A Guide to Academia: Getting into and surviving grad school, postdocs and a research job," published by Wiley.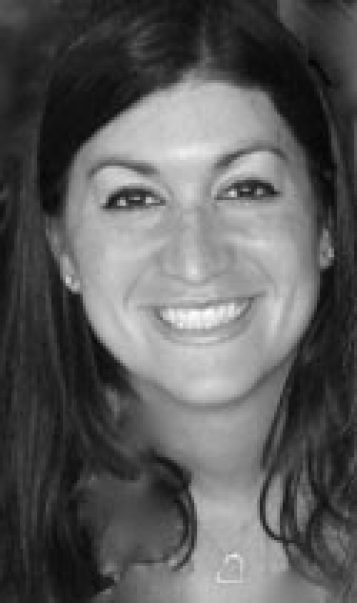 After her graduation from the University of Michigan, Mindy Streem (B.S. Biology 2001, B.M.A. Voice Performance 2001, M.S. Rackham Orthodontics) attended the Harvard School of Dental Medicine and graduated with a D.M.D. in 2005.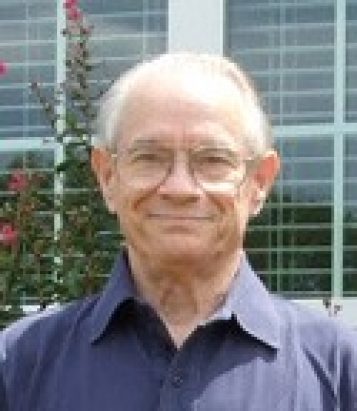 After completing his doctoral dissertation in August 1960, Richard Hanlin (Ph.D. Botany/Mycology 1961), professor emeritus, accepted a position as mycologist in the Department of Plant Pathology of the Georgia Experiment Station in Griffin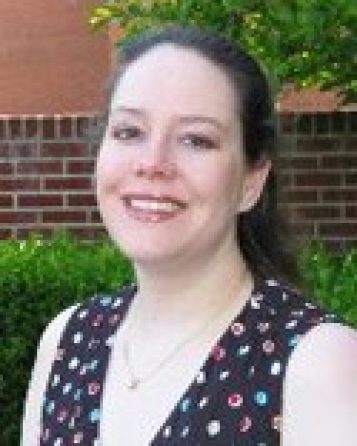 Maggie Morris (B.S. Biology 1995) received a Junior Faculty Award from the American Diabetes Association for her grant entitled "The role of macrophage 12/15-lipoxygenase in the innate autoimmune responses of type 1 diabetes" in the summer of 2011.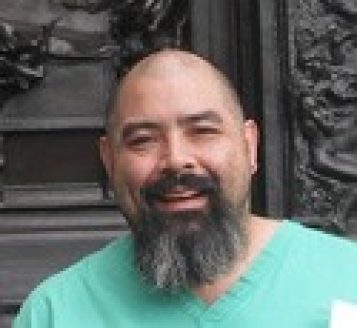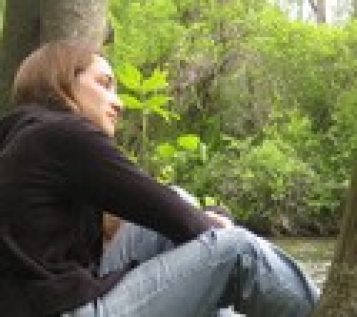 Gail McCormick (B.S. Biology/EEB concentration 2010, B.T.A. Theatre Arts) is a Ph.D. candidate in the ecology program at Penn State.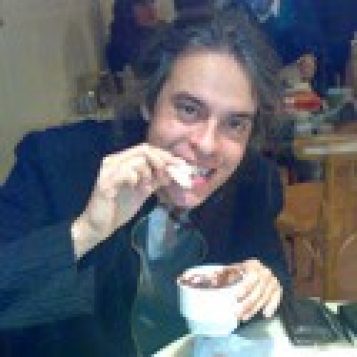 Dr. David Alonso, former postdoctoral fellow in Professor Mercedes Pascual's lab, was awarded a Ramon y Cajal Fellowship from the Spanish Government in 2010.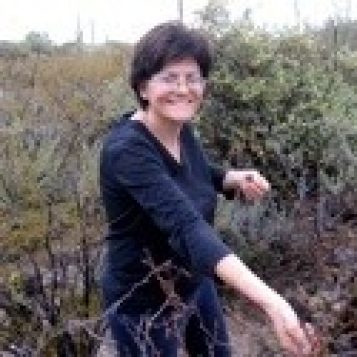 Dr. Judith Bronstein (M.S. EEB 1981, Ph.D. EEB 1986) has been selected as a University Distinguished Professor in the Department of Ecology and Evolutionary Biology at the University of Arizona.