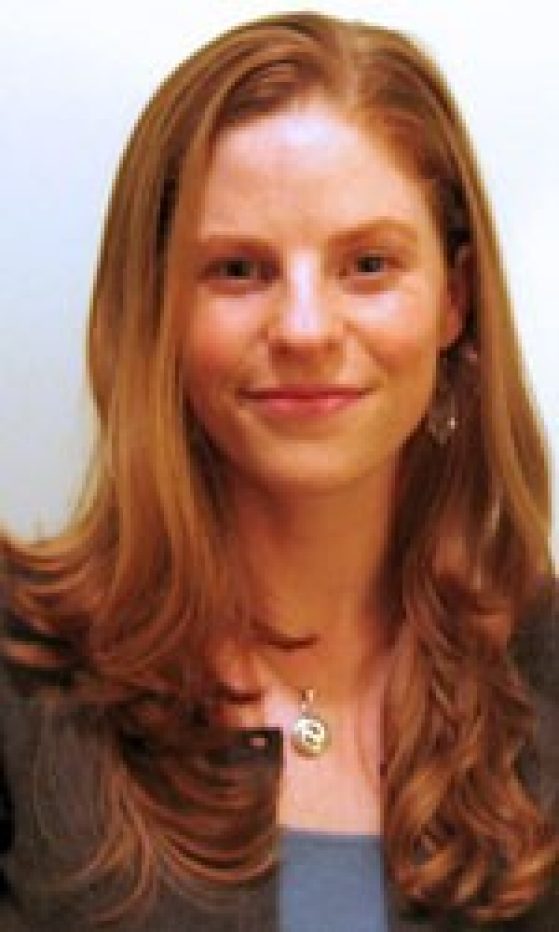 Megan Ahern
—PhD in English and Women's Studies
Meg Ahern completed her Ph.D. in English and Women's Studies at Michigan in 2012, and is a consultant for the Global Partnership for Education, World Bank.  Her dissertation, Affect in Epistemology: Relationality and Feminist Agency in Critical Discourse, Neuroscience, and Novels by Bambara, Morrison, and Silko, was chaired by Michael Awkward.  The core concern of this project was the role of emotion and the social on knowledge production, particularly in the contexts of trauma, healing, and academic discourse.  It explored this concern through a variety of interdisciplinary approaches involving neuroscience, theoretical analyses, and readings of The Salt Eaters, Sula, and Ceremony, and was aided greatly by summer institutes in neuroscience at both Penn and Stanford.  Meg's articles have appeared in ARIEL: A Review of International English Literature, African American Review, and The American Journal of Bioethics Neuroscience.  She has co-edited a collection on neuroscience and the humanities with Anne Harrington and Stephen M. Kosslyn.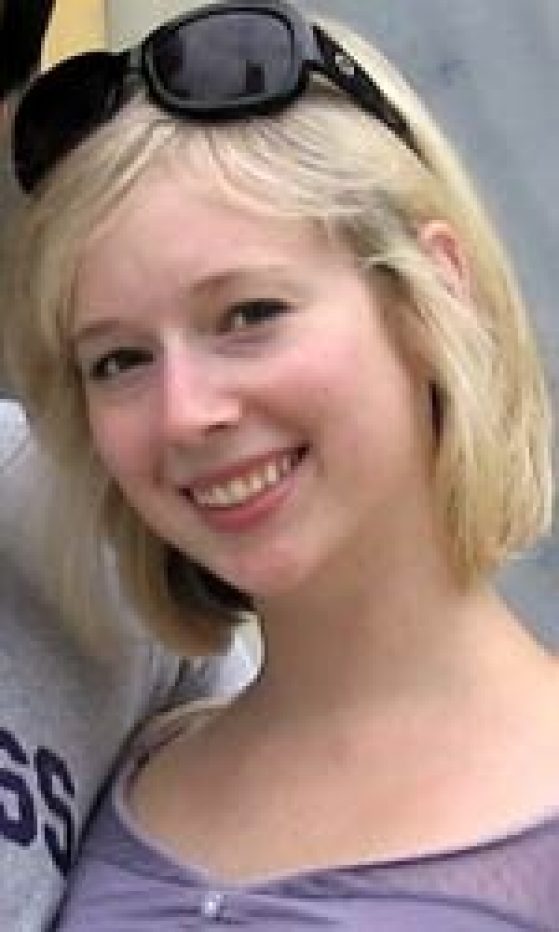 Stephanie Batkie
—PhD in English Language and Literature
Stephanie's research focuses on the vernacular appropriation of Latinate reading models by authors in the medieval period who look to transform their readers through a new understanding of literary language. Her dissertation uses the works of William Langland and John Gower to explore how readers are asked to examine their pre-conditioned expectations for vernacular reading and how, by creating works that fail to meet those expectations, these authors radically alter the ways in which we think about learning through texts in the period.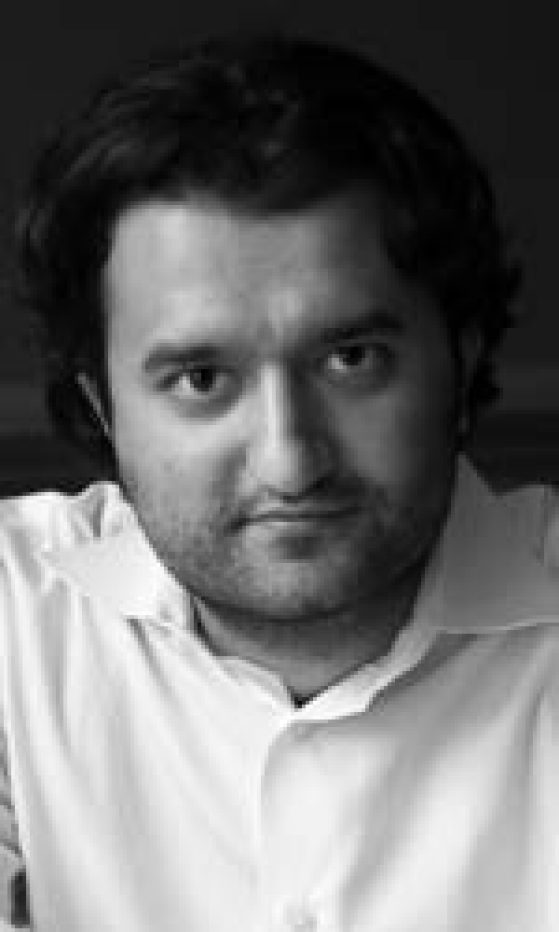 Jaswinder Bolina
—MFA in Creative Writing
Jaswinder Bolina received his B.A. in Philosophy from Loyola University Chicago in 2000 and his M.F.A. in English from the University of Michigan in 2003. His first book Carrier Wave won the 2006 Colorado Prize for Poetry and was published by the Center for Literary Publishing at Colorado State University in 2007. Poems from his new manuscript have appeared in journals including American Poetry Review, Black Warrior Review,  Ploughshares, and others. He lives and teaches in Athens, Ohio.
Andrew Bozio
—PhD in English Language and Literature
In the fall of 2014, Andrew Bozio joined the faculty of Skidmore College as an Assistant Professor of English. He completed his undergraduate work at the University of Kentucky and received his Ph.D. from the University of Michigan in 2013. From 2013-2014, Andrew was a Marion L. Brittain Postdoctoral Fellow at the Georgia Institute of Technology, where he taught literature and multimodal composition. His book project, Ecologies of Thought: Emplacement on the Early Modern Stage, foregrounds an intimate relationship between the environment and embodied thought in the plays of Shakespeare and his contemporaries. By showing how this relationship allows characters to acquire a sense of their location, the book traces the cultural and cognitive work that drama performs when it maps the spaces of early modern England. A part of this project, on the perception of place in Shakespeare's King Lear, was published in SEL: Studies in English Literature 1500-1900. Andrew's research and teaching interests include early modern literature and culture, literary theory, and digital humanities.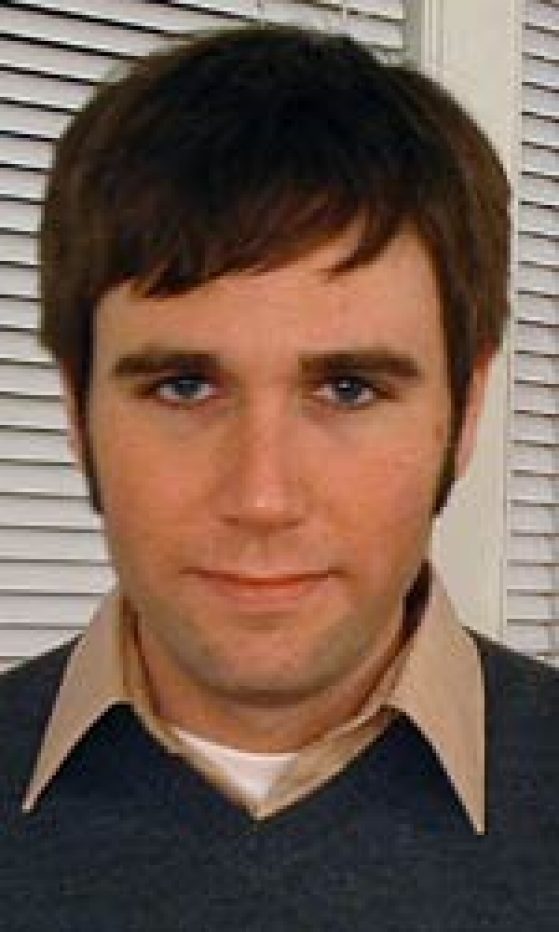 Jason Bredle
—MFA in Creative Writing
Jason Bredle is the author of four books and four chapbooks of poetry including: A Twelve Step Guide, winner of the 2004 New Michigan Press chapbook contest; Standing in Line for the Beast, winner of the 2006 New Issues Poetry Prize; and Pain Fantasy, published by Red Morning Press in 2007. Individual poems have appeared in the Knopf anthology Poems About Horses, 180 More: Extraordinary Poems for Every Day from Random House, TriQuarterly, and many other places.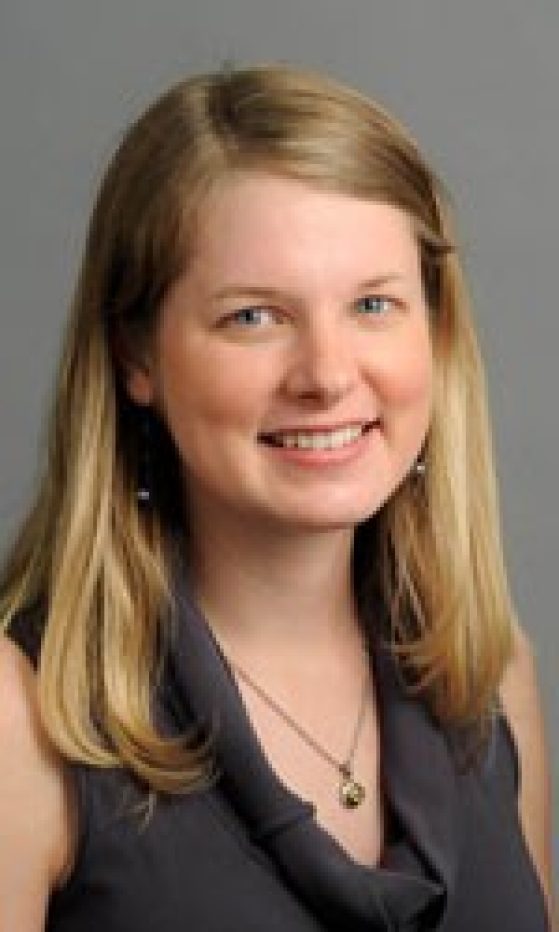 Katherine Steele Brokaw
—PhD in English Language and Literature
Katherine Steele Brokaw is Assistant Professor of Literature at the University of California, Merced. Her dissertation, "Tudor Musical Theater: Staging Religious Difference from Wisdom to The Winter's Tale," argued for the ways in which theatrical music in late medieval and early modern drama negotiated religious difference and change. While at Michigan, she founded the interdisciplinary Drama Interest Group, received a yearlong fellowship from the Institute for the Humanities, published articles in Comparative Drama and Shakespeare's Liberty, and benefited immeasurably from the brilliance, generosity, and good humor of Michigan's faculty and graduate students.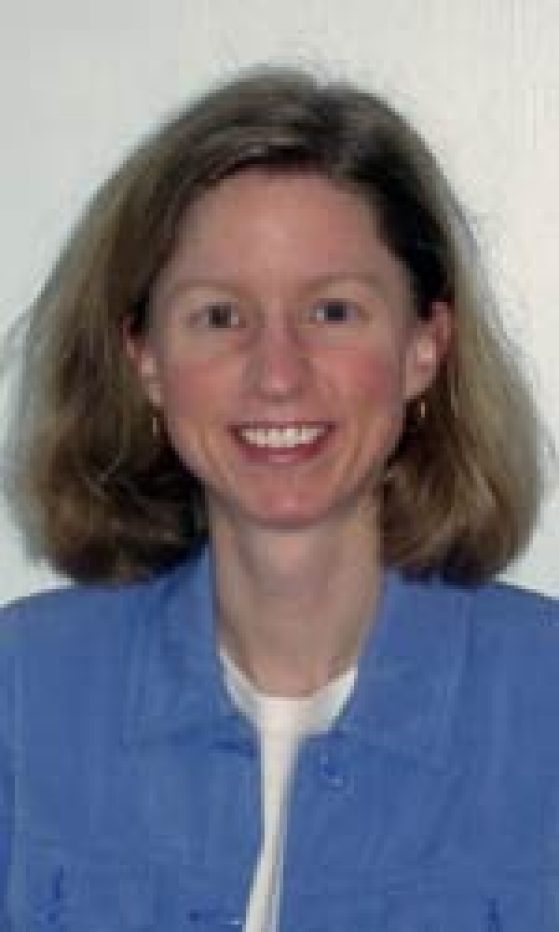 Jennifer Buehler
—PhD in English and Education
Jennifer Buehler completed her PhD in the Joint Program in English and Education in May, 2009 with the support of a Rackham Predoctoral Fellowship and a Mary Malcomson Raphael Fellowship from the Center for the Education of Women.  Her dissertation, "Words Matter: The Role of Discourse in Creating, Sustaining, and Changing School Culture," analyzed how "toxic" school culture was produced through discursive interactions among staff members at Centerville High School, an under-resourced high school where she conducted ethnographic fieldwork from 2004-2007.  As a graduate student, Jennifer produced monthly podcasts on young adult literature for ReadWriteThink, a website sponsored by the National Council of Teachers of English and the International Reading Association, and she published articles in English Journal, English Education, Multicultural Perspectives, the American Educational Research Journal, and the Journal of Teacher Education.  She is now associate professor of English education at Saint Louis University.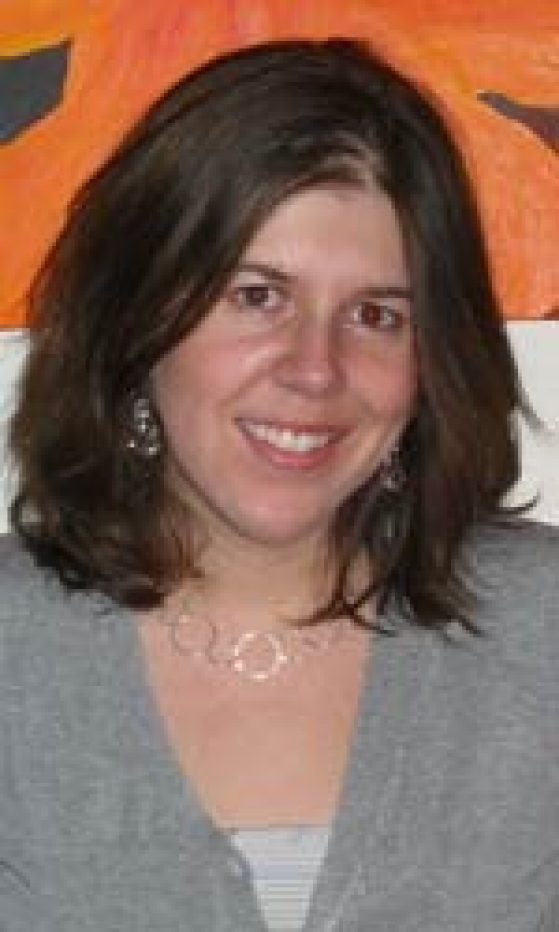 Jennifer Sorensen Emery-Peck
—PhD in English Language and Literature
Jennifer Sorensen Emery-Peck received her PhD in English Language and Literature at the University of Michigan in 2009. She now teaches at Oberlin College.  Her dissertation, Modernism's Material Forms: Literary Experiments in Transatlantic Print Culture, 1880-1945, contends that the formal strategies of modernist texts can only be fully understood when historicized and contextualized within the circuits of print culture through which they were produced and distributed.  She argues that modernism's material forms are fundamentally experiments with and in print culture by examining the work of T.S. Eliot, Henry James, Virginia Woolf and the practices and productions of the Hogarth Press and the Boni & Liveright Press.  Her article on the function of narrative techniques in T.S. Eliot's The Waste Land appeared in Narrative (October 2008).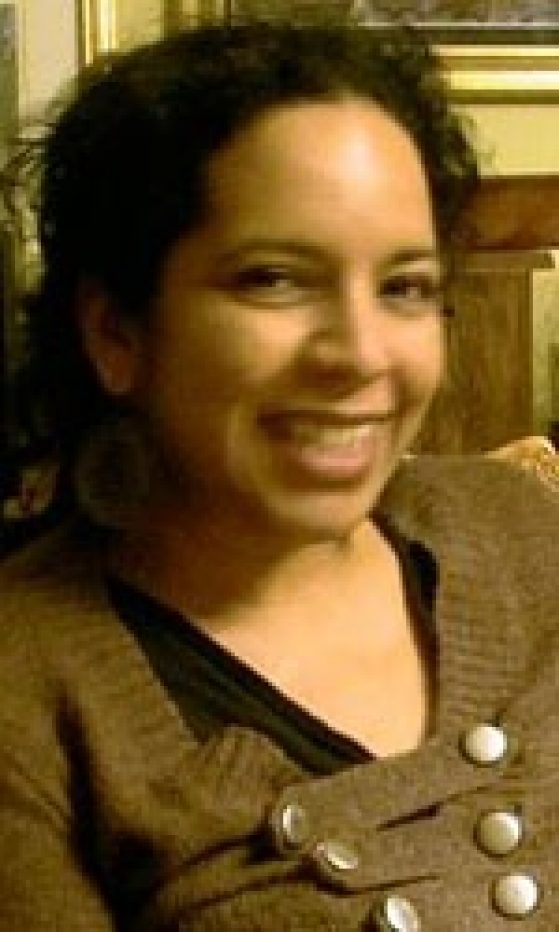 francine j. harris
—MFA in Creative Writing
francine j. harris has recent work appearing in Rattle, Callaloo, Michigan Quarterly Review, and is the author of the recent chapbook, between old trees. She is a Cave Canem fellow, has also won the 2014 Boston Review Annual Poetry Contest and was award a 2015 NEA fellowship. Her first collection, allegiance, was published in the spring of 2012.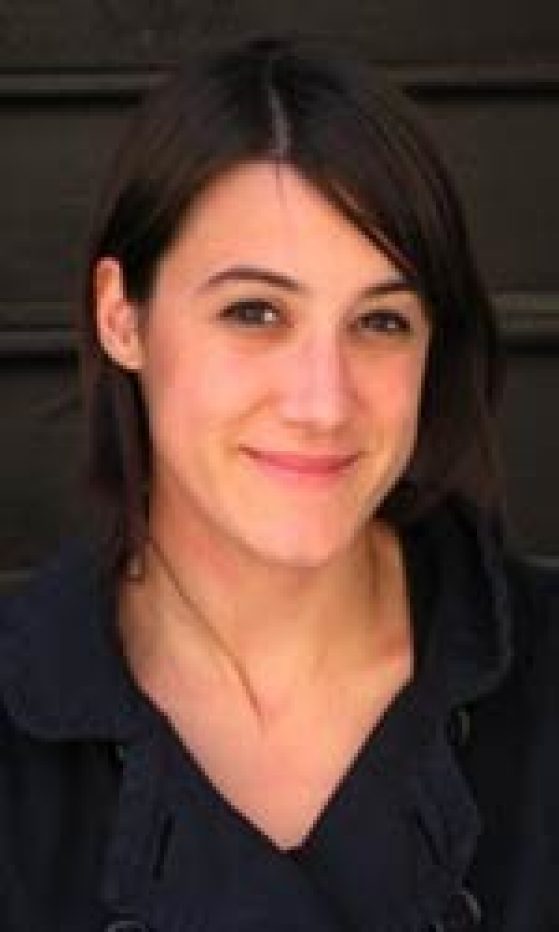 Sara Houghteling
—MFA in Creative Writing
Sara Houghteling graduated from Harvard College in 1999 and received her master's in fine arts from the University of Michigan. Her novel, Pictures at an Exhibition, was published by Knopf in 2009. She is the recipient of a Fulbright scholarship to Paris, first prize in the Avery and Jules Hopwood Novel Contest, and a John Steinbeck Fellowship. She currently lives in California, where she teaches high school English.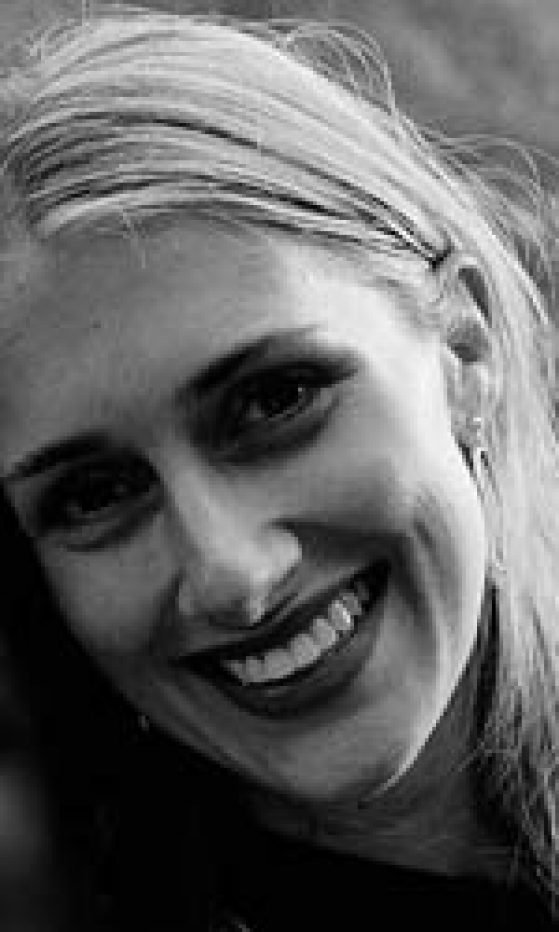 Marjorie Rubright
—PhD in English Language and Literature
Marjorie Rubright is Assistant Professor of English at the University of Toronto. She received her PhD (2007) in English Language and Literature at the University of Michigan where she wrote a dissertation under the direction of Professor Valerie Traub.

Among her publications is Doppelganger Dilemmas: Anglo-Dutch Relations in Early Modern English Literature and Culture (University of Pennsylvania Press, 2014). She argues that the English imagined their proximate relations with the Dutch (their nearest Continental and Protestant neighbors) by means of a cultural double vision: one which holds difference and sameness together in its scope. This relational thinking manifests itself in ideas of cultural approximation. The theme of Anglo-Dutch approximation is evident on the English stage, particularly in city comedies of the late sixteenth and early seventeenth century, in London's commercial architecture, and the role it plays in civic and royal pageantry, on the playbook and dictionary page, where type becomes a tool for experimenting with how difference and sameness literally can be pressed into a page, and in travel writing, pamphlet debates, and Restoration tragedy, which focus on the emerging colonial relations of the English and the Dutch in the East Indies. Across these sites of cultural production, various operations (including puns, double-entendres, visual palimpsests, typographic arrangements, and representations of mistaken identity) work to render English and Dutch identity, Englishness and Dutchness, approximate to one another.

Marjorie's recent work is published in the journals English Literary Renaissanceand Dutch Crossing: A Journal of Low Country Studies. In her teaching life, Marjorie lectures on Shakespeare and teaches seminars and graduate courses on dramatic comedy, cultural identity in early modern England, and feminist and ethnic studies approaches to Renaissance literature.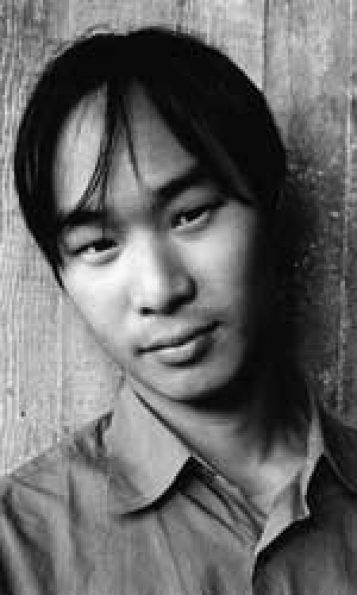 Tung-Hui Hu
—MFA in Creative Writing
Tung-Hui Hu is the author of two books of poetry, "Mine" (Ausable/Copper Canyon, 2007), and "The Book of Motion" (University of Georgia, 2003). Described as a "contained surreal style that deftly shapes a philosophical argument" (Los Angeles Times), his writing has appeared in The New Republic, Ploughshares, and Martha Stewart Living Radio. In addition to receiving an MFA in Creative Writing from the University of Michigan, Hu holds a PhD in Film from the University of California, Berkeley, and is a native of San Francisco.
Josh Lambert
—PhD in English Language and Literature
Josh Lambert completed his PhD in English literature at the University of Michigan under the direction of Anita Norich and Jonathan Freedman in the summer of 2009. His dissertation, "Unclean Lips: Obscenity and Jews in American Literature," examines the intertwined experiences of writers, publishers, lawyers, judges, and pornographers to explore the ways in which the explicit representation of sex and the freedom to use taboo words has mattered for American Jews. He is also the author of American Jewish Fiction(JPS, 2009), a reader's guide covering 125 novels and story collections published between 1867 and 2007. His articles have appeared in Cinema Journal, The Jewish Graphic Novel (Rutgers, 2009), and many newspapers and magazines. He is a Dorot Assistant Professor/Faculty Fellow in the Department of Hebrew and Judaic Studies at New York University.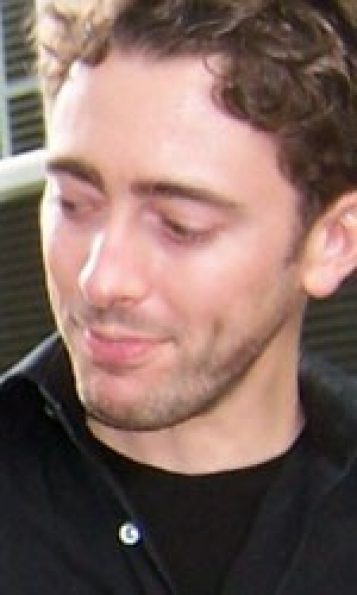 David Lavinsky
—PhD in English Language and Literature
I completed my Ph.D. in 2009, I am an Assistant Professor of English at Yeshiva University in NYC.  My interests include medieval vernacular practices and epistemes; scriptural hermeneutics and translation; heresy and religious identity; theories of affect and emotion; Christian-Jewish relations; literary history and periodization; and manuscript studies.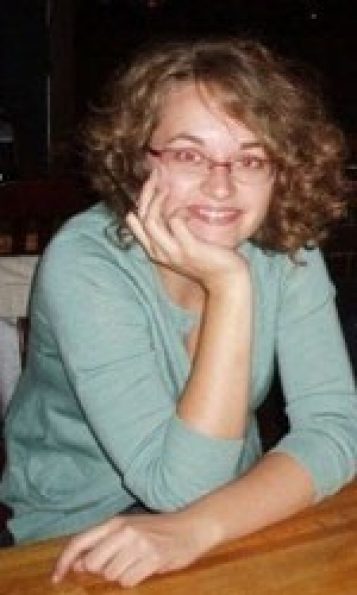 Casie LeGette
—PhD in English Language and Literature
Casie LeGette is an Assistant Professor at Longwood University, in Virginia.  Her dissertation, "The Past Jumps Up: British Radicals and the Remaking of Literary History," argued that radical editors and publishers transformed literary history, hauling the texts of the recent past directly into the present and undoing literary chronology in the service of political change.  Casie's research and teaching interests include Romantic poetry and prose, Victorian poetry and prose, the rise of the novel, radical culture, periodical culture, and social history.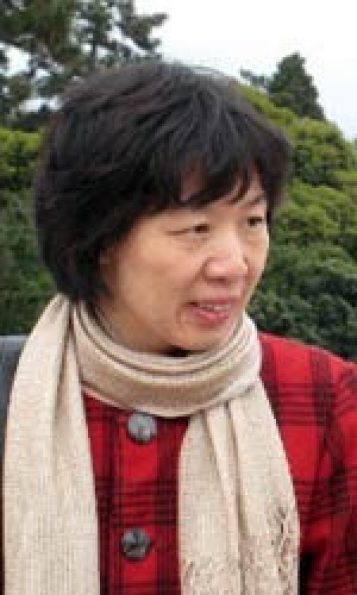 Sumiao Li
—PhD in English and Women's Studies
Completed her PhD degree in English and Women's Studies in April 2008. Sumiao Li holds the position of associate professor of English at New York Institute of Technology, Nanjing, China.  She currently serves as writing director in NYIT's Nanjing program.  She completed her fictional memoir Behind Black Doors and meanwhile collecting material for a creative non-fiction collection Fashionable China.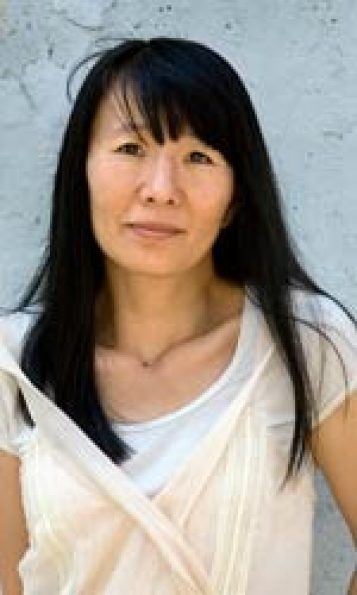 Nami Mun
—MFA in Creative Writing
Nami Mun was born in Seoul, South Korea, and grew up there and in Bronx, New York. She has worked as an Avon Lady, a street vendor, a photojournalist, a waitress, an activities coordinator for a nursing home, and a criminal defense investigator. After earning a GED from the Santa Monica Unified School District, she went on to get a BA from UC Berkeley, and an MFA from University of Michigan, where she won a Hopwood Award for fiction. She has received a Pushcart Prize, as well as scholarships from Yaddo, MacDowell, Eastern Frontier, Squaw Valley Writers' Conference, Tin House Writers' Conference, and Key West Literary Seminar. Her stories have been published in the 2007 Pushcart Prize Anthology, The Iowa Review, Evergreen Review, Witness, and other journals, including Tin House, who named her an Emerging Voice of 2005. Miles from Nowhere, her debut novel, was recently short-listed for the Orange Award for New Writers. She currently lives and teaches Creative Writing in Chicago. http://www.namimun.com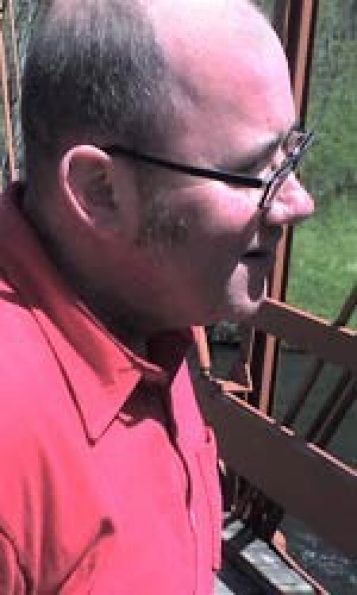 Patrick O'Keeffe
—MFA in Creative Writing
Patrick O'Keeffe's collection of stories, The Hill Road (Viking Penguin), was a "Barnes and Noble Discover Great New Writers" selection. The Hill Road also received The Story Prize for 2005. He is a graduate of the MFA program at the University of Michigan, where he received a Hopwood Award for short fiction. His work has been published in Doubletake, the Irish Times, and Michigan Quarterly Review. In 2007, he received a Whiting Award for fiction writing. He is an Assistant Professor of Creative Writing at Colgate University.
Chris Palmer
—PhD in English Language and Literature
At Michigan I have had numerous opportunities to develop as a scholar and teacher of both literature and language.  My dissertation explores the use and development of foreign suffixes, such as the age in marriage, in a wide variety of genres in late medieval English.  Michigan has supported my research and teaching in a variety of ways—from funding my archive research in the libraries of the London guilds, to subsidizing my attendance at an international workshop with top theorists of word-formation, to teaching courses in historical and present-day English linguistics.  All of this preparation helped me land a tenure-track job at Kennesaw State University in Atlanta, Georgia, where I am an Assistant Professor of Medieval Literature and English Linguistics starting in Fall 2009.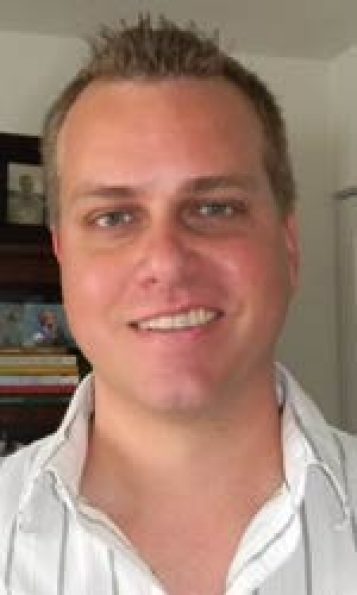 Randall Pinger
—PhD in English and Education
Randy graduated with his PhD on April 29, 2011, after studying for five years in the Joint Program in English and Education. Randy completed his Master's in English at Wake Forest University back in 1995 and then taught high school and college for ten years in The Bahamas before returning to his studies. He has been a Graduate Student Instructor (GSI) and Graduate Student Mentor (GSM) in First and Second Year Studies Program (now known as the English Department Writing Program), a leader of the Language and Rhetorical Studies Group, and a member of the School of Education's Graduate Affairs Committee. His dissertation, "Adult Learners' Understandings and Expectations of Literacy and Their Impact on Participation in Adult Literacy Programs," focused on adult literacy learners and programs, but he also studies the college composition classroom. He has presented on the topics of adult literacy and composition studies at a number of conferences and events and remains involved in COABE, AERC, and AACE as well as NCTE and CCCC. Randy returned to the College of The Bahamas in Nassau in August 2011 as an Assistant Professor in the School of English Studies.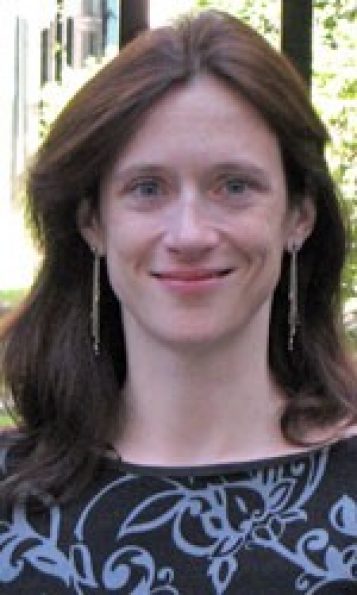 Amy Rodgers
—PhD in English Language and Literature
Amy Rodgers completed her PhD in English at the University of Michigan under the direction of Professor Valerie Traub in 2009. During the 2009-2010, she was a Mellon Postdoctoral Teaching Fellow at Kalamazoo College. She is an assistant professor at Mount Holyoke College Department of English. Her primary field of research and teaching is early modern drama and prose, mass and popular culture (both early modern and contemporary), film history and film theory. Her dissertation, "The Sense of an Audience: Spectators and Spectatorship in Early Modern England," argues that as the commercial theater developed and prospered in Renaissance England, a concomitant cultural preoccupation arose with the theatrical spectator and the processes of engagement that the theater both cultivated and demanded. These ideas in turn led to new theoretical discourses about spectators and spectatorship in the period. She has published essays in The English Renaissance in Popular Culture: An Age for all Time and in U.S. Popular Print Culture.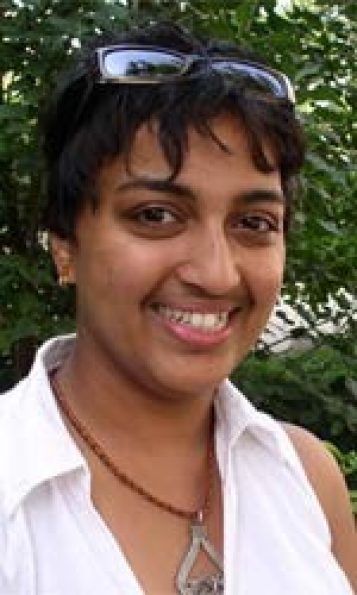 Pavitra Sundar
—PhD in English and Women's Studies
Pavitra Sundar was a Mellon Postdoctoral Fellow in the departments Film and Media Studies and Women's and Gender Studies at Dartmouth College. She received her doctorate in Women's Studies and English from the University of Michigan in 2007. Her dissertation "Sounding the Nation: The Musical Imagination of Bollywood Cinema" examined the construction of gender, sexuality, and national identity in contemporary Hindi film and film music. Her essays have appeared in the journals Meridians: feminism, race, transnationalism andSouth Asian Popular Culture. Sundar's research and teaching interests span Indian cinema, postcolonial literary and cultural studies, and U.S. third world and transnational feminisms. Prior to moving to Hanover, Sundar taught at the University of Michigan and Oberlin College. Her courses at Dartmouth College include "100 Years of Song and Dance? A History of Bollywood Cinema," "Unlimited Girls: Women and Popular Media in India," and "Parallel Cinema in India."
Alyson Tischler
-  PhD in English Language and Literature
Alyson Tischler discovered a love of marketing and advertising while writing her dissertation on the intersection of modernism and mass culture, and specifically Gertrude Stein.  In the archives at Yale University, Alyson unearthed advertisements that mimicked Steinian language, inspiring her first published journal article in the Journal of Modern Literature. 
Post U of M, Alyson spent a few years teaching at her alma mater, Wesleyan University, and soul searching on what a non traditional academic career could look like.  She landed on market research, where she found a lot of very smart people and former academics. 
Currently, Alyson is a Vice President at Lieberman Research Worldwide, a leading market research company.  Every day, she is applying her analytic, communication and writing skills that were cultivated through her academic training.  She loves that in her current role, the topics of analysis are varied, and one day she could be working on a study about health care and another day a study about consumer packaged goods.
Alice Tsay
- PhD  in English Language and Literature
Alice Tsay serves as Director for Library Programming and Public Affairs at Pepperdine University in Malibu, California. She received her Ph.D. in English Language and Literature and Graduate Certificate in Museum Studies from the University of Michigan in 2017. Her dissertation, Absorbing Fare: Food, Bodies, and Social Attention in Modern Britain, was completed under the direction of Andrea Zemgulys. Prior to Pepperdine, she worked at The Huntington Library, Art Collections, and Botanical Gardens.